Play Poker
Hey There – If you're looking to play some Texas Hold'em, just learn the ropes, or both, then you've come to the right place. At MyPokerBasics.com, we have listings of the best worldwide poker sites coupled with the most extensive collection of poker game rules on the net. So hang around for a while, learn a game or two, and we guarantee that you'll be more than prepared to play poker in 2018.

Must be at least 18 to open a new account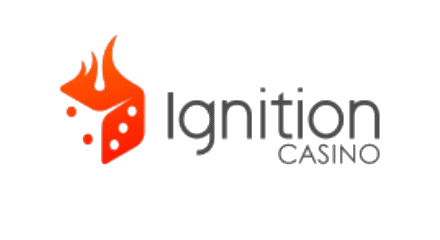 Play For Real Money At Ignition Casino

Recent News
Gamblers in the United States have really had a tough time placing online wagers over the past few years due to numerous pieces of legislation that were designed to block online gambling all together. The US government never sought to actually ban gamblers from making wagers over the internet; they just wanted to make it […]
At MyPokerBasics.com, some days are definitely worse than others. When the idea of preparing a cover story about the most attractive female poker player in the world was first kicked around inside our office last month, every single hand in the room shot up before our boss man was even finished speaking. Since I had […]
You've probably heard the rumors by now that Bet365 is planning on adding live dealer craps to their lineup of casino-based live internet games, and every indication from these websites is that this addition will take place sometime in early 2018. Like their other live dealer games, every bit of the action will be broadcast […]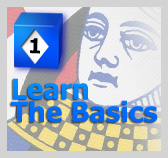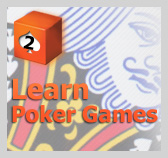 Find Your Niche – Pick your Preferred Poker Game Below
The most popular variant of poker is Texas Hold'em so we recommend you start there. Once you have mastered Holdem, Omaha will be your best bet because you can leverage some intrinsic similarities of the games.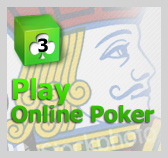 Bet Online Poker Room
BetOnline (established in 1991) has a long-standing reputation as one of the best "all-in-one" gambling sites . It wasn't until recently that they opened a poker room to supplement their casino and sports betting offerings. This proved to be the "killer app" for their brand, and the response has simply been phenomenal.
How To Play Poker Easily
If you're new to the Texas Hold'em scene, you'll find a wealth of beginner related information at MyPokerBasics with supporting documents and videos. Our mission statement is to deliver a framework for learning Texas Holdem, while exposing all the intricacies and nuances between poker style variations. For a holistic view of our beginner content offerings, check out this section titled: Learn New Poker Games. If you happen to be a veteran player instead, maybe disgruntled in light of the US "Black Friday" events, we should also cater to your needs. We have a thick amount of content regarding alternative US poker sites, poker deposit workarounds, and other relevant information that you won't find elsewhere. We show you where to play US Texas Holdem For Money.
Speeding Up The Learning Cycle
If you're looking to learn poker fast, then view our five minute poker hand rankings video, and download the MyPokerBasics.com "Play Poker" PDF. Alternatively, refer to our poker cheat sheet. If you're having difficulty finding out what beats what, then check out this page about comparing poker hands. We always suggest playing for fun as the fastest way to learn. To this end, MyPokerBasics.com offers an end to end guide showing you how to play poker with friends. We teach you how to face off against your buddies in one on one format for fake money. Once you've mastered the basics, you can opt to play with real money by using one of the bonuses we list on our site. This includes a $500 partypoker.com bonus code. With the number of different platforms available today, and social networks offering their own products, such as Zynga and Facebook, playing cards with friends has never been easier.
How Playing Online Poker Has Changed Since 2003
Poker went through peaks and valleys since the Chris Moneymaker boom of 2003. Poker's popularity was at an all time high as folks realized the Average Joe had a chance to win life changing money from Texas Hold'em. The movie Rounders with Matt Damon crystallized this sentiment and was a precursor to the poker wave that was about to ensue. Fast forward to 2006, and the UIGEA was attached to the Safe Port Act, designed to impair transactions between financial institutions and American casinos. However, the UIGEA did not make it illegal to play online poker, and did not target the poker players. As such, Americans simply had to find deposit workarounds. The gold standard for deposits is currently "Instant eChecks", a method which is relatively new, yet a cut above in effectiveness from what we've seen prior to the UIEGA. Expect no-denial / block free poker when making such deposits.
Playing Poker in 2018
The events of April 15th 2011, commonly referred to as "Black Friday" have had a big impact in the United States. On that date, Full Tilt Poker was shutdown by the USA Government, the Pokerstars domain was seized, and the Cereus Poker Network was banned from accepting new US Poker Players. Allegations from the FBI included violation of the UIEGA, bank and wire fraud. The ripple effect in the non-US market was positive however. More countries saw the need for having a clear cut legislation in place, that would allow for safer and more trusted poker sites. The other advantage of regulation is the taxable revenue that can be re-injected in the economy. This legal poker law site provides a great overview of poker laws in the United States. Since the Merge Network (Lock Poker) is currently on hiatus from the US market to get their payment processors ramped up for re-entry, the only US facing brand similar to Pokerstars is BetOnline.com.
How Poker Technology Is Evolving : Playing With Live Dealers
As technology steadily evolved since the inception of internet poker, so have the individual poker room offerings. Sites moved from 2D to 3D, from software clients to no-download JavaScript interfaces. The latest fad is the advent of live dealer casino technology. Implementation costs millions of dollars, but the end result is a game changer. Folks can now play in a real life casino environment through the use of live webcams. They are greeted by a real dealer, and can actually see the deck of cards, removing all doubts of the unfairness of the games. Although the technology is new, some casinos such as www.Bet365.com are already offering live dealer gambling, roulette, and of course Texas Hold'em. Bet365 does not accept USA players, which is why we suggest you check out this page geared towards online poker with real money for USA players. In the deposit space, the trend has been the appearance of echeck gambling sites. And in the sports betting world, more and more people are moving to live betting games where wagers are made in real-time during matches.
What's Popular at MyPokerBasics.com Right Now